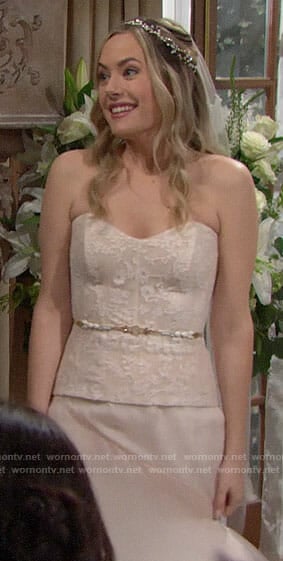 Annika Noelle, the epitome of grace and beauty, graced a special occasion in an enchanting wedding dress that left everyone spellbound. Her choice of attire perfectly reflected the romantic ambiance of the event.
The gown, a masterpiece of intricate lace and delicate details, accentuated Annika's natural charm and poise. Its flowing silhouette and timeless design transformed her into the embodiment of a fairytale bride.
As she walked down the aisle, her radiant smile and the ethereal elegance of her dress captured the hearts of all in attendance. Annika Noelle truly proved that on her special day, she was a vision of beauty and love, creating memories that will last a lifetime.