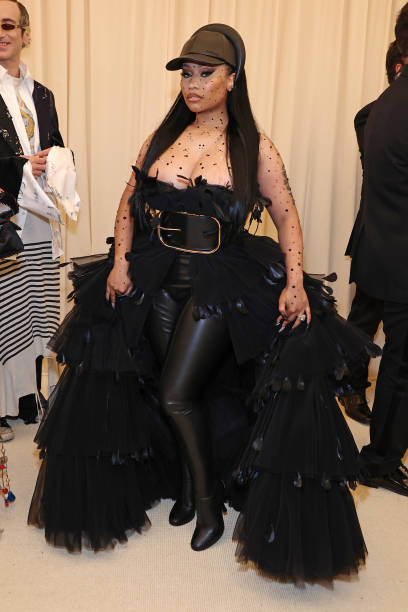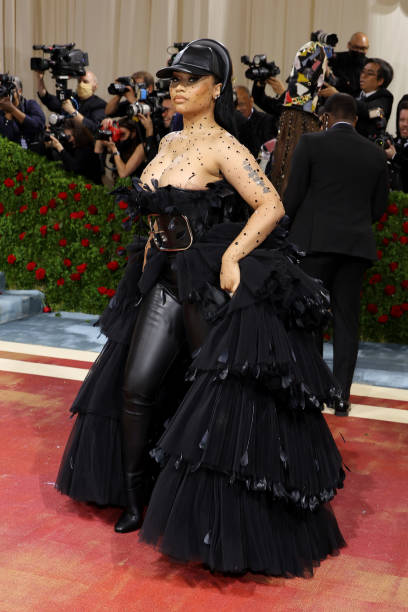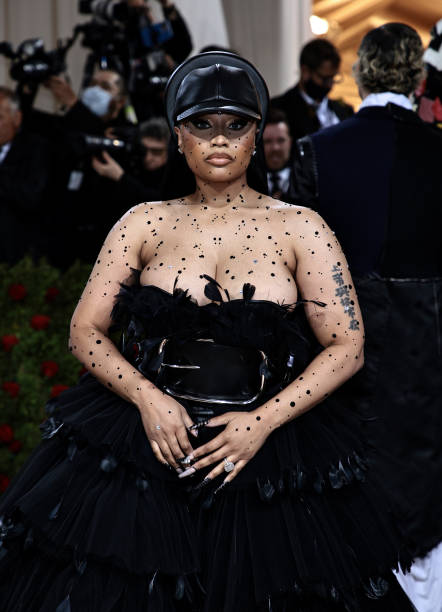 The Met Gala had a special guest this year – the renowned rapper, Nicki Minaj! She made her grand entrance in a huge black ball gown paired with a matching cap. Aside from bedazzling her face, chest, and arms with jewels, Nicki wore long nails to complete her fashionable ensemble. The Italian fashion designer, Riccardo Tisci, was responsible for creating her whole look, and he accompanied her on the red carpet instead of her husband, Kenneth Petty. During her interview with La La Anthony, Nicki expressed how much she adored her hat and claimed that not wearing it wasn't an option. However, she also joked that the only unplanned part of her outfit was her cleavage since her "cup size was a little small."
Nicki missed out on last year's event due to contracting COVID-19. However, many were outraged by her anti-vaccine stance and the bizarre claim that her cousin's friend became impotent and developed swollen testicles after receiving it. Health officials like Dr. Terrence Deyalsingh and Dr. Anthony Fauci spoke against her assertions, with the latter accusing her of spreading misinformation. Regardless, Nicki seems to have embraced vaccination as she was able to attend the Met Gala this year.
Before this year's event, Nicki made some memorable appearances at previous Met Galas. For instance, she dressed in a lavish, fairy-tale inspired dress for the 2019 "Camp" theme and stunned in an Oscar de la Renta gown for the "Heavenly Bodies" theme in 2018.