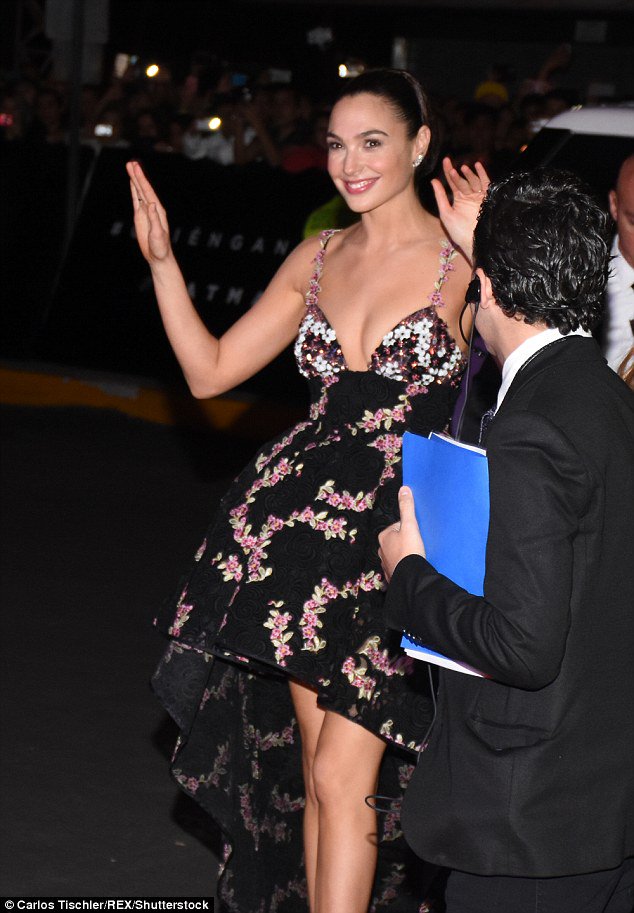 Gal Gadot, the Israeli actress renowned for her portrayal of Wonder Woman, turned heads and captivated onlookers at the premiere of "Batman v Superman: Dawn of Justice." Her choice of outfit for the red carpet, a low-cut floral print dress, added a touch of elegance and allure to the event.
Gadot's fashion statement was a perfect blend of sophistication and style. The dress, featuring a tasteful low-cut neckline and a flattering floral pattern, highlighted her natural beauty and charisma. With her radiant smile and confident demeanor, she exuded grace and confidence.
As Wonder Woman, Gadot has become an iconic figure of strength and empowerment. Her red-carpet appearance at this premiere not only showcased her fashion sense but also served as a reminder of her remarkable journey in the entertainment industry. Her performance in the film, as well as her impactful presence off-screen, continues to inspire and captivate audiences around the world.